History of AAA Freight Services
OUR HISTORY
Great companies can never be built without a great Vision and great ideas. We are a company built on a clear vision, and driven by a well- defined Mission. Of course, the founders of great companies also want their businesses to survive – and thrive – after they've moved on. So we too have sustained an intense desire to thrive in these challenging times. However, our survival instinct has been driven by sublime values and principles. Our sole purpose is not just profiteering by any means,. Rather, we have been guided all the times by the conviction that we must create win-win outcomes to preserve our vision. We created AAA with a purpose to make a palpable difference.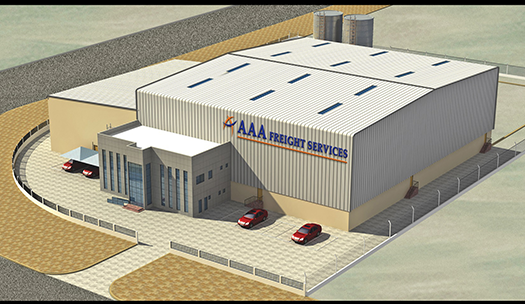 We have been passionately creating satisfied customers for the past several years from our base in Dubai. Today we offer freight services globally with the same passion & commitment towards our customers by deploying intelligent & customer-focused strategies. We are now integrated into a seamless global network of appointed agents. We have built a team of experienced, dedicated and caring team of professionals who strive to excel in everything they do.
A trusted name in the freight forwarding industry, AAA Freight Services, is now a force to reckon with; fully equipped to offer you any kind of shipping / logistics solutions you need. The leadership –with its sagacity and farsightedness – have acquired a wealth of industry experience to elevate the company to greater heights. It has embarked on a journey to world-class. Our scientific strategic plan has been instrumental in keeping us best equipped to take on any challenges in the marketplace.
We are a highly adaptive company, with continuous scanning of the environment in order to effectively offer any sort of solutions that our customers ask for. We constantly watch the latest trends in the industry to offer intelligent solutions. One of our strategic objectives is to remain a respectable player in the expanding global economy. We diligently strive to provide you a one stop solution while seriously paying attention to two of the most critical concerns of clients : Time & Money. We deeply understand and respect your concern for these two vital resources; and we always strive to ensure that you never invest more than what's required when dealing with us. Yes, we truly respect your resources.
One of our core strengths is the ability to offer flexible, cost effective and customized solutions to perfectly meet client's requirements. We never compromise on ethics and excellence that we believe are quintessential factors to achieving sustainable growth. We believe that growth is a by-product in the pursuit of excellence, and not itself a primary goal.
Driven by a passion for excellence, we have been growing continuously in the range of services as well as geographic coverage. Our vision has enabled us to sustain an effective diversification strategy. Over the years, we have successfully diversified into international and domestic transportation, warehousing & distribution, customs brokerage and trade & supply chain consulting services.