Temperature Controlled Storage Solution
Utilising our industry experience in this sector we are able to provide an extensive supply chain solution towards several industries for temperature controlled storage solutions. Our specialized service for including picking & packing meets a wide range of customer requirements. customers partner with AAA Freight for all their distribution and warehousing needs in order to reduce costs while maximizing efficiency.

As supply chain specialists, we handle the inbound clearance, controlled storage and store distribution for our respective customers. AAA Freight is reckoned in the market to provide dedicated warehousing and fulfilment services for customers seeking a customized facility tailored to their specific needs.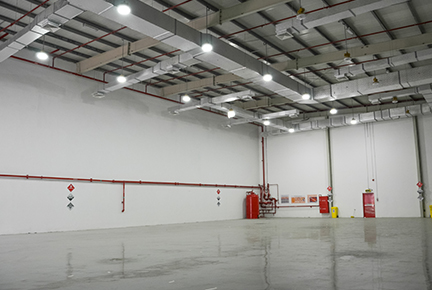 Value Added Services
By providing online stock management, customers benefit from the ability to control stocks from anywhere at any time providing product traceability. This service provides detailed product accountability from the time it enters the warehouse until it is shipped.

Distribution services based on lot, serial number & batch control are other value added services extended along with re-labeling& re-packaging services.

Everyday is a new day for us and we work really hard to satisfy our costomer everywhere.
GET IN TOUCH
Jabel Ali Office

AAA Freight Services LLC.
South Zone, Jebel Ali Free Zone, Dubai

Call: +971 4 888 0000

Fax: +971 4 888 0004

info@aaafrt.com