Cross Trade
At AAA, we have dedicated teams of specialists, experienced in all aspects of cross trades to enable you to ship cargo direct from any origin to any destination, enabling to handle complex cross trade shipments across land, seaand air with precision and efficiency. This means we can deliver first rate cross trade logistics services for shipments of any size from just about any port in the world to even the most difficult to reach destinations, which is achieved by well-established agency network and partnerships that understand our customer's specific needs.

Our cross trades teams supports full range of containerised freight services, in particular dry cargo, refrigerated cargo (reefers), out-of-gauge, precious and hazardous cargo.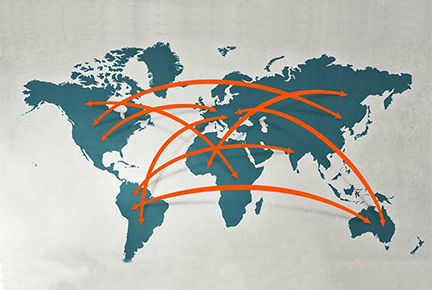 Our teams provide a comprehensive service that includes competitive pricing, securing bookings, documentation handling, tracking facilities and pre/on carriage arrangements.
Value Added Services
AAA Customers benefit from the value services provided which includes cargo insurance, packing, lashing / securing, container stuffing and local inland logistics& transport tracking system for all your worldwide shipments.

Everyday is a new day for us and we work really hard to satisfy our costomer everywhere.
GET IN TOUCH
Jabel Ali Office

AAA Freight Services LLC.
South Zone, Jebel Ali Free Zone, Dubai

Call: +971 4 888 0000

Fax: +971 4 888 0004

info@aaafrt.com